FOLDER 7:
The Great Hemlockery
---
This is a folder of the Rib Lake Historical Society, LLC, prepared by its manager, Robert P. Rusch. Eastern hemlock, with yellow birch, was the dominant tree species in the virgin forests of Rib Lake, Wisconsin. The founder of Rib Lake, J.J. Kennedy, built what became the nation's then largest hemlock manufacturing sawmill. Hemlock provided the tannic acid that permitted the Rib Lake Tannery to flourish from 1892-1922. These are some of the reasons for the creation of this folder.
---
To view the document, "The Great Hemlockery"; Click Here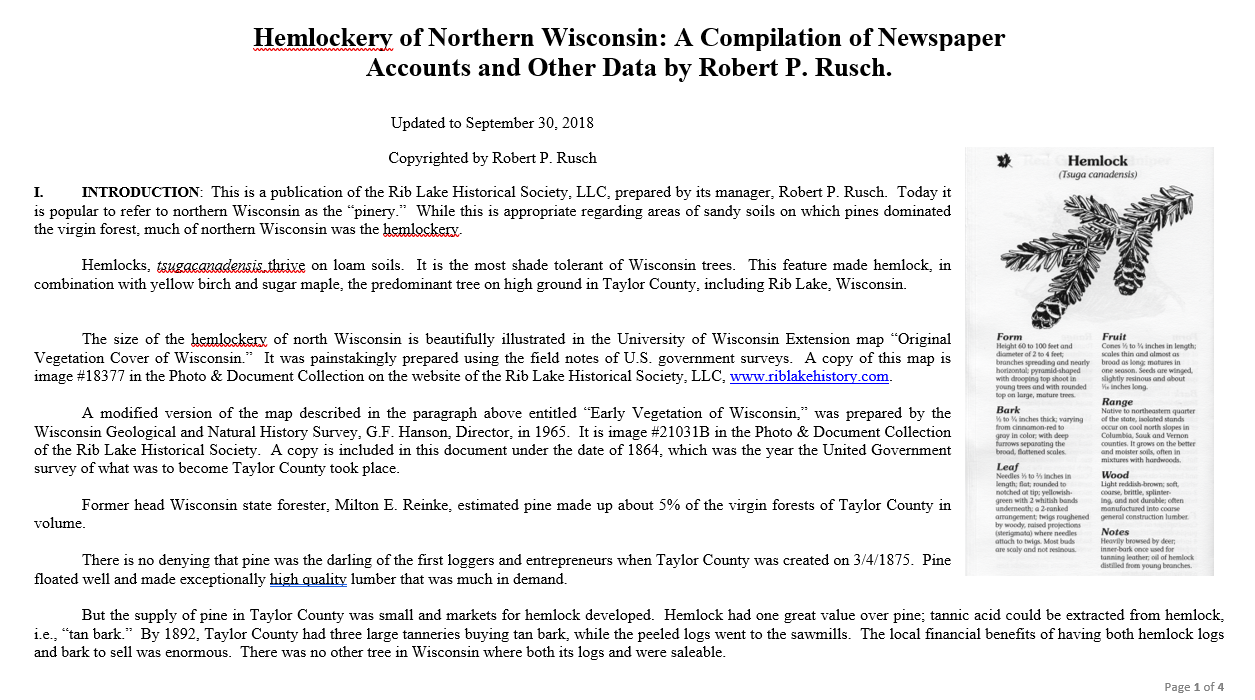 Above is a SAMPLE of the document...