FOLDER 2: Annotated Chronology of the "Rib Lake Herald", Rib Lake's newspaper
---
The Rib Lake Herald was Rib Lake's newspaper. It was published between December, 1897 and September 20, 1973. Unfortunately, major portions of The Herald no longer exist. If anyone has any of the missing editions of The Herald, we encourage you to CONTACT the Rib Lake Historical Society.
The Annotated Chronology of The Rib Lake Herald consists of the following parts:
1. The date of the publication of an article. 2. Topic(s) involved, with that article.

3. The verbatim text of the article. 4. When appropriate, Robert P. Rusch has authored comments or explanations, AKA "the annotations".
Volumes:
(You may confine your search to any topic you select).
---

---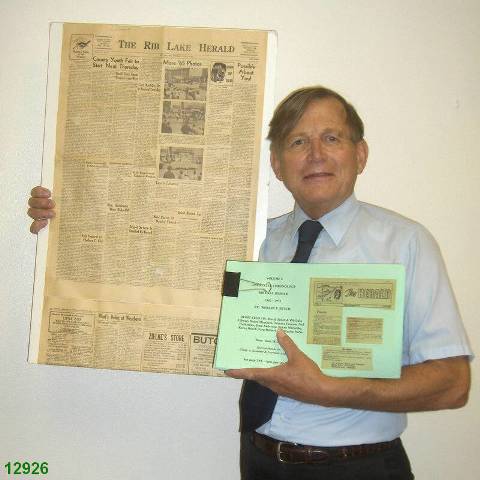 "Photo of the founder of the Rib Lake Historical Society, Robert P. Rusch, June 18, 2009. Bob is holding Volume 6 of the Annotated Chronology in hard copy format. In his right hand, Bob holds the August 12, 1965, edition of "The Rib Lake Herald."
---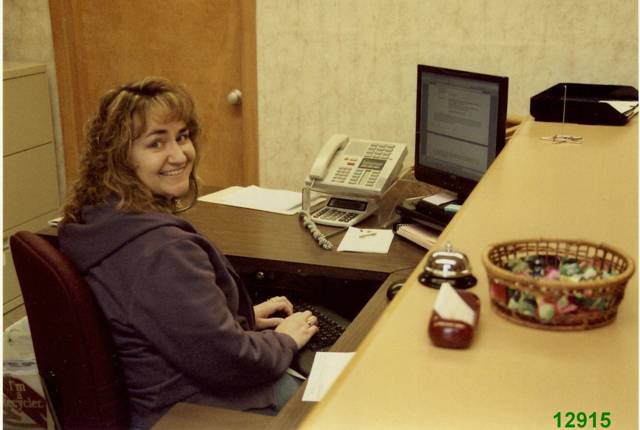 "Photo of Cindy Sommer at her secretarial station at the Rusch & Rusch Law Office, May 2009. Her nimble fingers typed every word of the Annotated Chronology on the keyboard in front of her."
---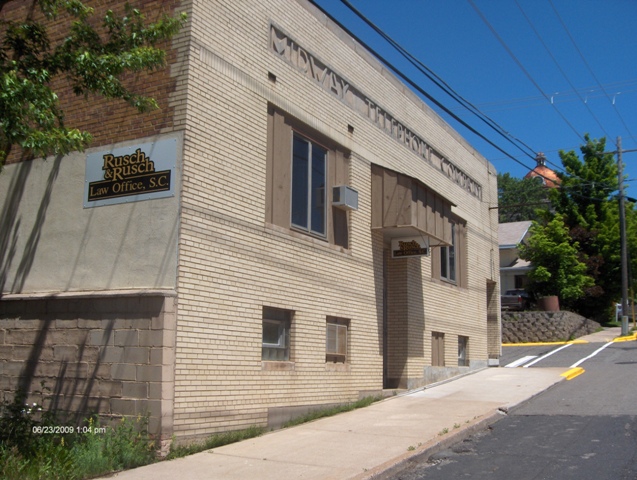 Rusch & Rusch Law Office (Medford, WI) - in 2009; Copper Dome of Taylor County Courthouse on horizon.
---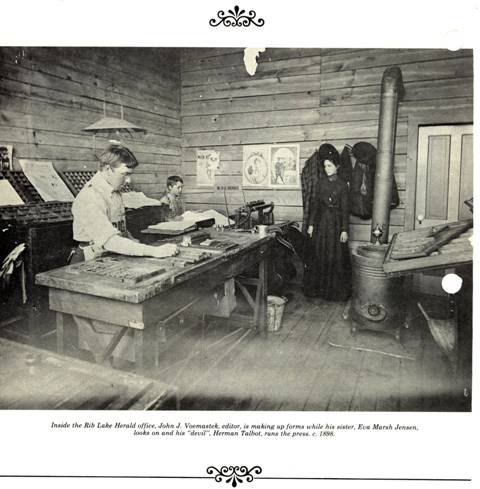 ---