FOLDER 4: Contact Information
---
Robert P. Rusch, Manager
Rib Lake Historical Society, LLC
N8645 County Road C
Rib Lake, WI 54470
715-427-3444
robertprusch@riblakehistory.com
---
Scott Riggs is the webmaster for the riblakehistory.com website. He is the son-in-law of the founder of the Rib Lake Historical Society, Robert P. Rusch.
If you have any questions, comments, or ideas for the site, please email Scott at: sriggs@riblakehistory.com
---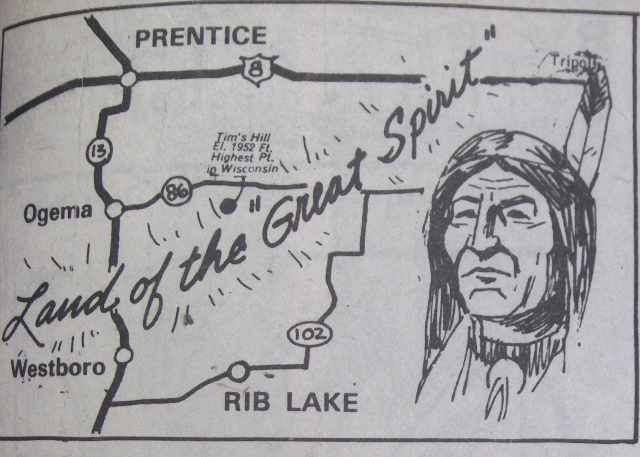 This illustration is part of the masthead of the Rib Lake Herald in 1971. Note the old – and now outdated – spelling for Timms Hill.
---